Holy donut holes, Batman!
I don't know where to begin.
This was...
But it's Tad and Scott so it was to expect!
I love Tad coming to termes with his feelings for Scott.
He was attracted to Scott. Period. More than he'd ever been to any girl before. He didn't know why. He didn't know how. At this point, he kind of figured it didn't matter anyway. He was what he was regardless of the reason.

Still so hard to believe he'd cought this man's eye. It was like he'd won some cosmic lottery.

Just the thought of being Scott's first in ages anything made his whole being thrum. But it also made those fluttery things burn heavily in his gut. A strange feeling of possessiveness rose up in his chest. Scratch that. He didn't want to be Scott's anything. He wanted to be his everything.
The change of dynamic in this book was just awesome. And
YES!!!
We finally get the long awaited kiss! - It was even better, than I hoped for!
I really want to know how their story will continue! But again the only thing I could do is waiting (more or less patient) for the following book to get my next fix!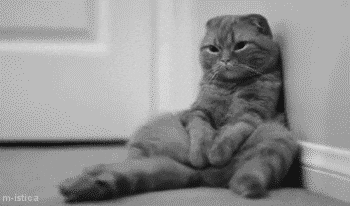 Dear, Kora!
Keep writing and please never stop!****************************************************
Also in this series:
#1
Loser Takes All <--- <a href="https://www.goodreads.com/review/show/1082944391?book_show_action=false">My Review
#3
Sideline Submission <--- <a href="https://www.goodreads.com/review/show/1264551217">My Review
****************************************************
Hey Amazon!
Hurry up!
Or else: