4.5 stars
Phew... *wipes her sweaty forehead* What can I say?
Eeeem... Thanks, Joe!
While the first two instalments more or less were mere PWPs -excellently written PWPs but PWPs nonetheless- this was
more.
Not only more in length, also more in depth.
I love BDSM if it's well written and here it's extremly great written!
(Nick is discribed much more discreet but it suits him definitely more than this
!!! *choke and shiver*)
The story is told in Spencer's POV only and it was great to be in his head while he "discovered" his submissive side. I felt him falling for Nick and felt with him.
Though, I had my doubts with Nick for a great part because I couldn't read him. Sure, he has to keep his secrets and control. But since I didn't have his POV, it was a bit difficult for me to "see" him.
Still, up to this point it's my favorite part of the series and I can't wait to read more about these two in the next book which I'm starting now.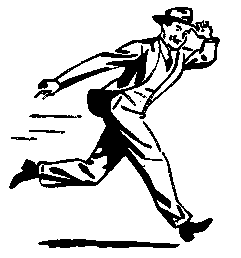 ****************************************************
Also in this series
#1 Quid Pro Quo
----->
My Review
#3 If It Flies
----->
My Review
#6 Payoff
----->
My Review