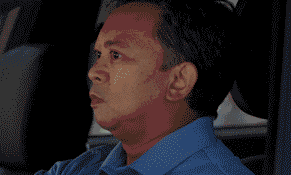 Now this was a great fairytale with unicorns, witches, wizards, basilisks and warriors.
The world building was impressive and the characters were well discribed.
It had everything from funny moments over action to feels.
I just have one tiny complain. You could Vorgell literally see falling for Madd. But with Madd I'm not sure if he feels the same for Vorgell. I guess with his history it's understandable that he is wary of letting other people come too close but for the romance I would have wished to get a little bit more from his side.
My personal highlight was Vorgell's bonding with Petal the basilisk. I was kind of waiting for him to explain that basilisks are seriously misunderstood creatures like Hagrid ([b:Harry Potter and the Sorcerer's Stone|3|Harry Potter and the Sorcerer's Stone (Harry Potter, #1)|J.K. Rowling|https://d.gr-assets.com/books/1361572757s/3.jpg|4640799]).
I couldn't find a basilisk pic or gif that suited my imaginative Petal, but I think Mushu the dragon comes close.