4.5 Dracula-Points
In this book Buffy meets the new Big Baddy (Twilight) for the first time.
After that she has to deal with some unusual Vampires and has to ask Dracula himself for help.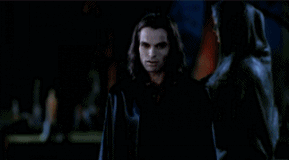 I don't want to spoil too much so I just keep it like that.
Still with awesome drawings and the good ole Buffy-charm!
Buffy-fans you have to read it!