5 Cheesy Doodles Stars
Like I mentioned in my review of
Cut & Run
Suspense isn't my favorite genre. Because most suspense books tend to be like written action-movies.
When I saw the first high rated reviews for this, I was very suspicious how I would feel about the THIRDS. Cuz: SUSPENSE!
On the other hand, if you'd take a closer look into my shelfs, you would see, I'm into shifters. So after all there was a silver lining on my horizon!
I would never have expected this book to sweep me up my feet like it did!
It made me giggle and cry tears of laughter while never being silly or ridiculous.
Meet Dex:
Shortest way to describe him: He's a batshit crazy man-child.
(Sorry, Marco, for steeling your words but they just nailed it!)
At the beginning he is a homocide detective for the HPF (Human Police Force) giving testimony that sends his partner away for murder.
Although it was the right thing to do he gets shit from his co-workers and the press isn't that kind to him too.
His boyfriend leaves him and he gets fired promoted. Now he's a Defense Agent for the THIRDS (Therian (read: shifter) Human Intelligence, Recon, Defense Squadron).
As the rookie in a grieving Team (One of them died recently in the line of duty.) he hasn't the best conditions to start from but with his sassy charming personality he manages to fit in.
Meet Sloane:
He's the Team Leader of Destructive Delta (Dex's new team, if you haven't guessed.) and Dex's new partner.
Oh and BTW he's hot!
He grieves about his lost partner and doesen't make it easy for Dex. That he is attracted to Dex isn't helping.
Together with the rest of the team
they are trying to find a serial killer who murders people who believe Humans and Therians should be treated equally (HumaniTherians).
My Thoughts
Though I think they are necessary and I appreciate when an author gives me details, my head was spinning due to the mass of information which this book throws on you in times. Especially at the beginning!
I love Dex's character and without him being as he is, this book wouldn't be that awesome. But I like it a lot that the other characters and the relationships between everyone are great developed as well.
IMO the story would have lost, if it would have concentrated more on the shifter topic, even if I'm a sucker for shifters.
The balance between suspense, shifter and romance was brilliant. Nothing felt too much or lost for me.
My Feelings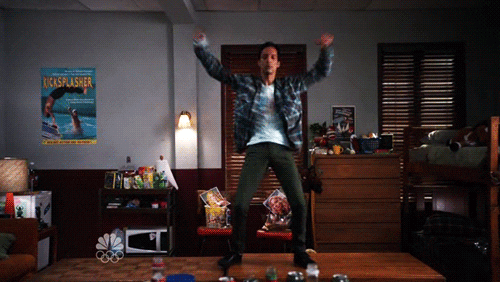 If you haven't guessed yet.
I found my new favorite series!
So what are you waiting for?
READ IT!
P.S.: If you can't get enough of it check out
the offical THIRDS webside
.