4 Everybody-deserves-to-find-his-or-her-own-Layden-Stars
I liked the banter between Layden and Lavender. Like in the first book, they behave like cat and dog. (Or should I better say wolf?)
Was there a plot?
BTW... Don't listen to Lavender, if he's making up an escape plan! You better listen to Layden!
"We fight them off by slapping everyone with our dicks."
Even if his brain isn't exactly his strong area and they won't succeed, they sound a lot like fun!
Did they let a chance for humping slip away?
Not even a chance for masturbating under a space ship in space suits!
"So, do you want to escape or fuck on the floor?" He (Lavender) lifted a blond brow."I'm up for either."
I loved the way Layden was treating Lavender so faithful, sweet and adorable! And I really felt for him, when he showed Lavender the house he had bought.
Although Lavender was a spoiled brat from time to time, their love was totally believable.
BTW... There was no need for this little cliffhanger at the end! I'll read the next book anyway!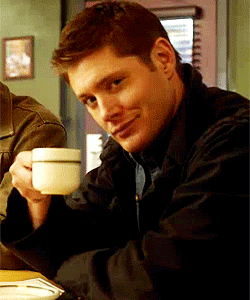 *************************************************************
Dear Layden!




Forever yours,
Britta

P.S:Yeah, I know... That will probably never happen. Because a) I'm a woman and b) you and Lavender are made for each other.
I just wanted to let you know!