At first I would like to draw some attention of the author's name.
MAX WOOD
!!! Too good to be
not
mentioned!
You think of these guys when you read the title?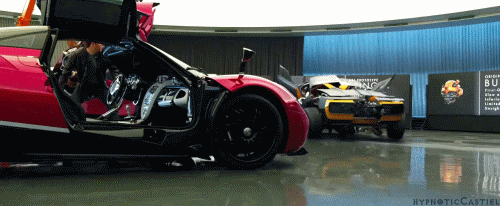 Sorry, no such luck!
Rusty Fucher, the billionaire who died in the fiery explosion in a didlo factory [I'm still LMAO over this one!] is now trapped in a cherry red sports car. And his (former?) lover Klaus is his keeper.
Klaus tells us Rusty is dominant which in this case means he's a totally dickhead! I still don't get how Klaus ever got stuck with this guy.
My belly hurts from all the laughing and my eyes from all the rolling but for a
Weird Shit Wednesday
it was a win. IMO!
And while there's no explicit mentioning of lube I'll close my eyes about it because
it is
mentioned that the steel cock is
already warm and slick
.
The story ends with kind of a cliffhanger. Though, I'm not interested what will come next. I'm only happy that I was able to get my money back!